Valentines day may be for lovers but everyday is for sexy, imaginative, fun, kinky people. Keeping your sex life exciting means switching it up a bit and getting creative. One way to do that is to bring your fantasies to life with role playing. As always make sure you head on over to TMI Tuesday to check out the other players' answers.
1. To spice things up in the bedroom how adventurous are you willing to be.
a) I have never role played before and will need a lot of instructions
b) I have tested the waters but never acted out anything scripted
c) I have got my feet wet and want more
d) Dive in head first. Nothing is too deep
Gemma: b) I have tested the waters but never acted out anything scripted. This may sound a little odd to you all out there but I actually get self conscious when presented with a particular costume and the idea of acting something scripted weirds me out a little. Over time I have gotten more used to the idea of wearing particular clothing but I am not sure I am ready to participate in a fully scripted scenario.
Jake: d). I have never really done anything like this but I am willing to try out any idea that is thrown at me.
2. What scenario peaks your interest most. Why?
a) Romantic and sensual
b) Playful and fun
c) Kinky, I want it all
Gemma: a), b) and c). I couldn't really choose one of these scenarios. There are days when a) is what floats my boat and other days when c) is the thing that drives me. I am not hugely into planning sex, (Most of my vanilla friends would find that concept amusing because I am a fantatical planner!). Generally if I have an idea it has to happen in the near future or I lose interest and become enthused about something else.
Jake: c) Because I like to have new adventures and try things that are a little different.
3. Which of these is closest to your ideal setting for a fantasy?
a) a brothel
b) a dungeon
c) a bed room
d) a prison cell
Gemma: If I have to choose one of these it would have to be a). Although after reading "There's a Bear in There" by Merridy Eastman the idea of a brothel is not that sexy. I would rather be the expensive call girl that is visiting the business man in his hotel room.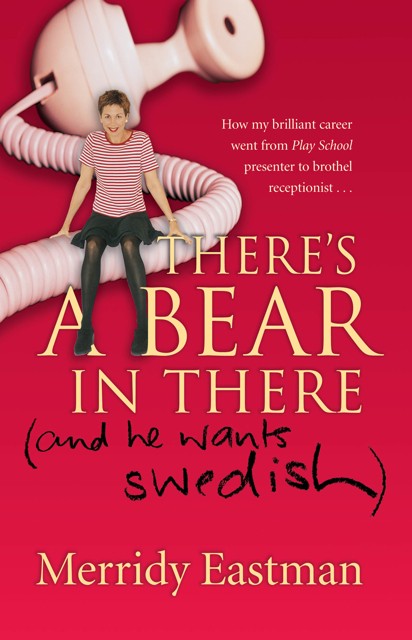 Jake: b) I think you could come up with all sorts of things in a dungeon.
4. Which of the following toys would be prominently featured in your fantasy?
a) feathers and whipped cream
b) handcuffs, panty hose and a neck tie
c) whips and chains
d) Ice cubes and cold beer
Gemma: I created a fantasy scenario for Jake last year that involved a), b), and d) last year. For me I think I would go with some of b) and maybe a little a) I will let you all work out which parts of those I would use.
Jake: c) and d). I have experienced ice cubes and I really liked it. I don't think whips and chains are enough by themselves.
5. It is time to take yourself to fantasy island. Which fantasy will you bring to life to rock your lover's world?
a) The sassy, sexy Jersey whore
b) Kinky cook
c) Naughty Maid
d) Doctor Love
e) Frisky Fireman
Gemma: I have this thing for maid's costumes. They look so hot but probably I would go with b). I think I could give Nigella Lawson a run for her money. However the thing that rocks Jake's world more than anything else is the schoolgirl look. One peek at a plaid skirt and he is a goner.
Writing the answer to this question has made me remember a couple of other tried and true scenarios. Naughty nurse is something that I would probably like to try sometime
Tradesman who fixes more than just the sink is also another that I would like to experience for myself.
Jake: d) then I will be able to do internal examinations but being a maid for someone would turn things around a bit!
Bonus: Tell us about your craziest or wildest role playing adventure.
Gemma: Today I was chatting to a friend who mentioned he had a thing for cowgirls. Just for a bit of a giggle I put on my boots mini skirt and checked shirt and gave him the world's shortest lap dance. There was nothing sexual following though.
On a more serious note as I said earlier I haven't really done anything truly crazy. I guess my biggest role play to date is being Gemma.
Jake: I haven't really done anything I would consider crazy or wild. Most of our role playing has not been scripted and more focussed on the costumes.